We were quite excited to have Shawn and Mackenzie come out and stay with us for a little less than a week in late May. We didn't have a lot of time, and they wanted to see out new spot on Galiano. So I took a day off from work (plus the long weekend) and we explored Vancouver a little bit, and had a fantastic weekend over on the island.
Shawn and Mackenzie arrived on Thursday, in the early evening. We met them at the airport, picked them up and headed back to our place. As it was already really late for them, we hung out and chatted and showed them around our place. It was Mackenzie's first time to Vancouver, and for Shawn it had been close to 10 years since the last time he stayed with me. We went for a bit of a walk out to Olympic Village to show them the neighborhood, and we had a late dinner at Tap and Barrel, overlooking False Creek and downtown. Then it was time for bed.
Friday, Justine had to work until the early afternoon, but I had taken the day off. We spent the morning doing a bit f a driving tour of Vancouver. Here's the full day map of our exploration.
We started off with getting some chores done - shopping and prep for the weekend, as we were on the ferry first thing in the morning. After sorting that out, we headed for a bit of a drive out and around the UBC campus, and a stop at Spanish Banks to explore the beach a bit. We had some great eagle sightings, and as the tide was way out, were able to walk out a bit on the mud flats.
It was soon lunch time, and I wanted some beer for the weekend so we drove out towards East Van and made a stop at Parallel 49 for lunch and some growler fills. After we had finished lunch, it was just about time for Justine to wrap up her day, so we headed home and dropped off the groceries and headed downtown to pick her up. From there we did a bit of a loop through Stanley Park, onto the Lion's Gate bridge and over to North Van. Mackenzie had wanted to go up Grouse Mountain, so we headed up there and hopped on the gondola to the top.
As it was still early in the year, a lot of things weren't open yet, and there was still a fair bit of snow at the top. And it was quite chilly. We explored for a bit, and the grizzly bears were active and put on a bit of a show, which was fun. There was a wedding going on (seemed a bit early, in both the year and weekend for that…), so the pub was closed. Which is a shame as it offer great views and even better nachos!
After that, we headed back down, and drove over to Lynn Canyon. Mackenzie was unimpressed by the suspension bridge (a little too wobbly), but we had a fun time walking in the woods, looking at big trees and banana slugs, and enjoying the afternoon.
As it was getting towards early evening, we headed down to the night market at Lonsdale Quay and hung out there for a bit and had some dinner. We even found Stu, Tammy and the kids, as well as Ty and Amy and their kids. That was fun, but soon it was time to call it a day as we had an early start in the morning. We did sit on the roof and have a fire for a bit, which was nice.
Saturday morning we were up early and off to Tsawwassen and the ferry terminal for the trip over to Galiano. We were there in lots of time, and had an easy journey over. Once on the island, we made our usual stop at the bakery for some lunch treats and a muffin, and then headed over to the first Summer Market of the season! It was busy - easily the busiest that we've ever seen it. We ran into one of our neighbors, had a few treats and bought some prawns to add to dinner for later that night.
After exhausting the Market, we popped into the hardware store to by some "loppers" for cutting broom. Justine was very excited. While in line, we had a very chance encounter with the other Cartwright's on the island! We had known there was another family that shared our name, and so we finally got introduced. Even more unusual, it was one of our neighbors on Panorama Lane, Ben, that was the connective tissue to our two groups.
As it turned our, the patriarch of the family (David Cartwright) was having a 75th birthday celebration that night, and they were very kind to invite us to join the lamb roast they were having at their place in Montague Harbour - the infamous Galiano Gnomestead! We said we'd stop by for a visit.
All of that excitement out of the way, we headed up to the property to show it to Shawn and Mackenzie. It was a beautiful, sunny day, and the views were great. We walked the property a bit and they got a good sense for the place.
Shawn is much handier than I am, and he had agreed to help us build a deck/tent platform for Justine and I to use for camping for future visits. We bought a big 8-person tent to use as our home, but wanted ot get it up off the ground. Plus it makes a nice place to put our deck chairs and picnic table. So Shawn and I started to tackle that little project (or fairly big project, as the deck is 10' x 16'). The local hardware store had delivered all the wood previously, and we were all set. Justine and Mackenzie went to work staining our Muskoka Chairs.
We all made great progress, but we didn't want to have the whole weekend be all work and no play, so we called it quits in the early afternoon. We had the frame put together and mostly level and square, leaving us Sunday to put the deck boards on. Justine and Mackenzie had finished the first coat and had moved on to cutting broom.
We headed back south and checked in to our cottage. After getting cleaned up, we waked up the road to one of the beach access points with the hopes that we'd see some whales. While that didn't pan out (we did see an otter instead), we had a fun time exploring the sandstone cave formations and the tide line.
It ended up being a bit of a pattern through the weekend.After spending some time at the overlook, we headed over to Montague Harbour to check out the party.
We were introduced to David Cartwright, who is a sculptor, and whose main theme is gnomes. They're interesting, and it has lead to calling the house the "Galiano Gnomestead". Pretty fun. We also met his son Jon, as well as David's two daughters. Their home is amazing - high on Montague Harbour, with direct water access and great views.
The party was in full swing and we chatted with people, got some pics of all the Cartwright's together, and had some very tasty lamb. Not wanting to overstate our welcome, we didn't stay too long, but did have a nice visit. We spent the evening at the cottage, played Uno and had a nice quiet night.
The next morning we had a leisurely start. After breakfast, we did a short hike to another beach access point, one that Justine and I had not been to before. On the way to the trail-head, there was a big pile of wood chips that had some cool mushrooms growing in it.
It was a short hike - about 15 minutes from the trail-head - but it dropped quite steeply down to the water.
The beach that the trail leads to is right on Active Pass (we just learned that it is named for the was named for the USCS Active, a United States Navy survey vessel, the first steamer to navigate the pass in 1855 - who knew?), and we saw quite a few ferries go by as we wandered the beach. It is quite a nice beach, and as the tide was low there was lots of cool stuff to see.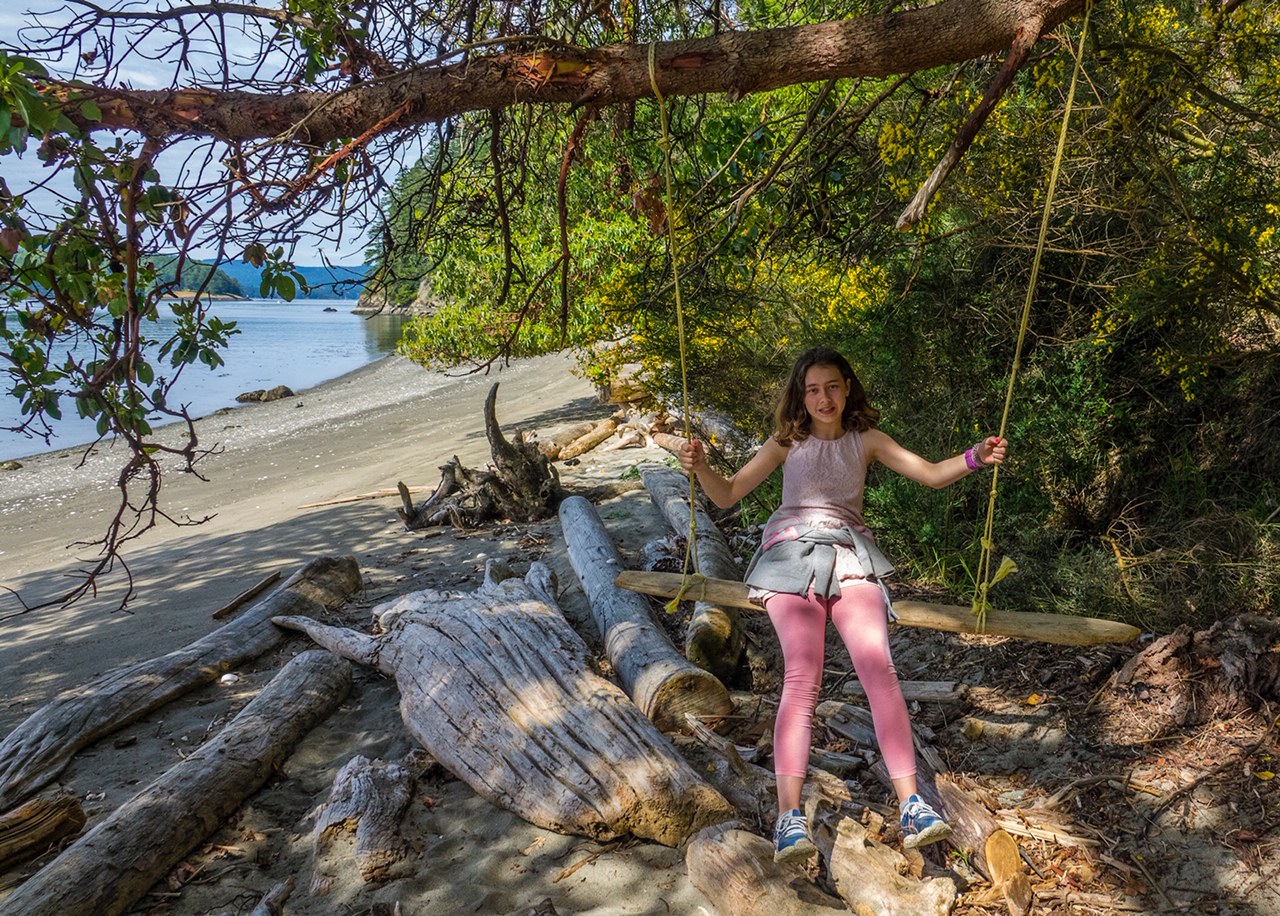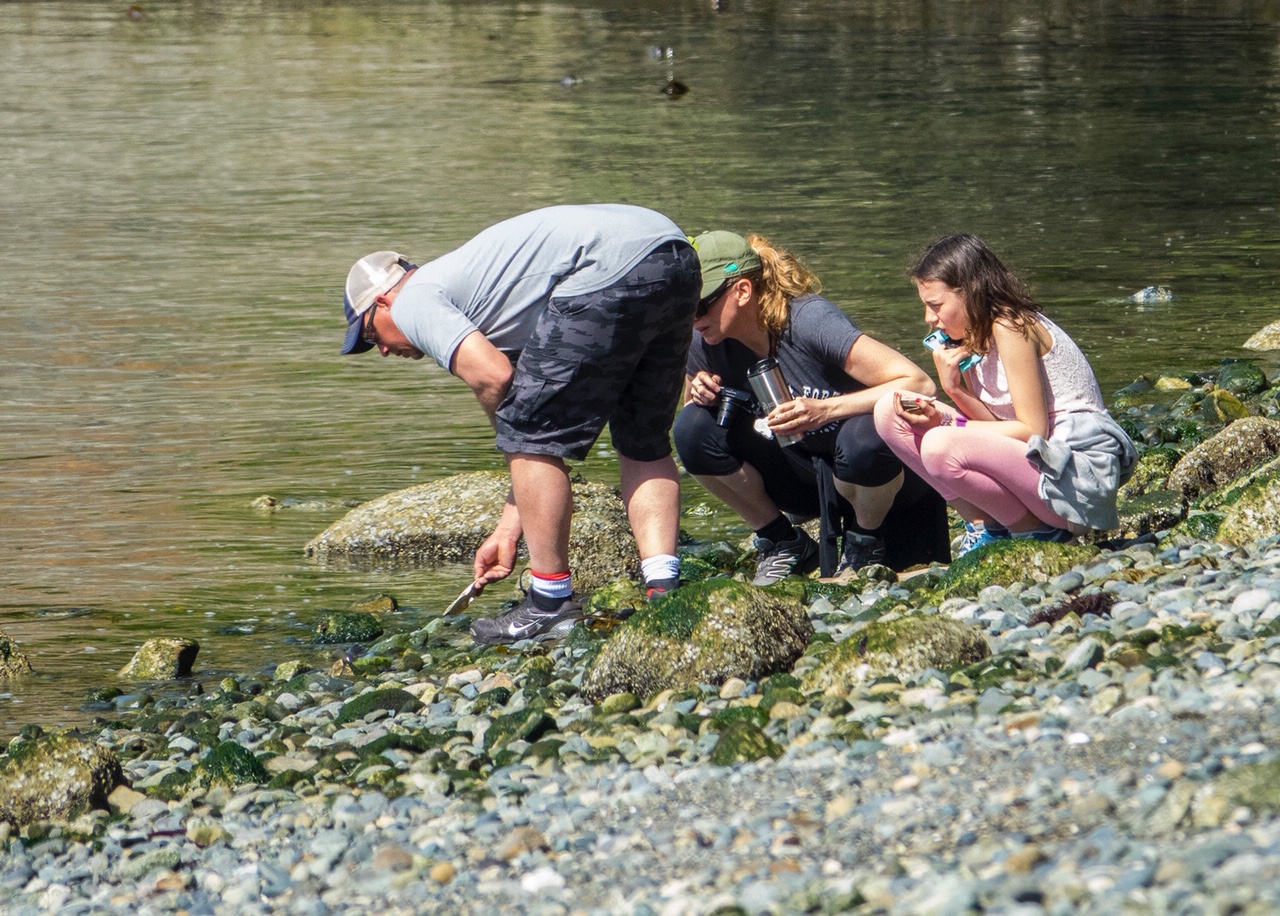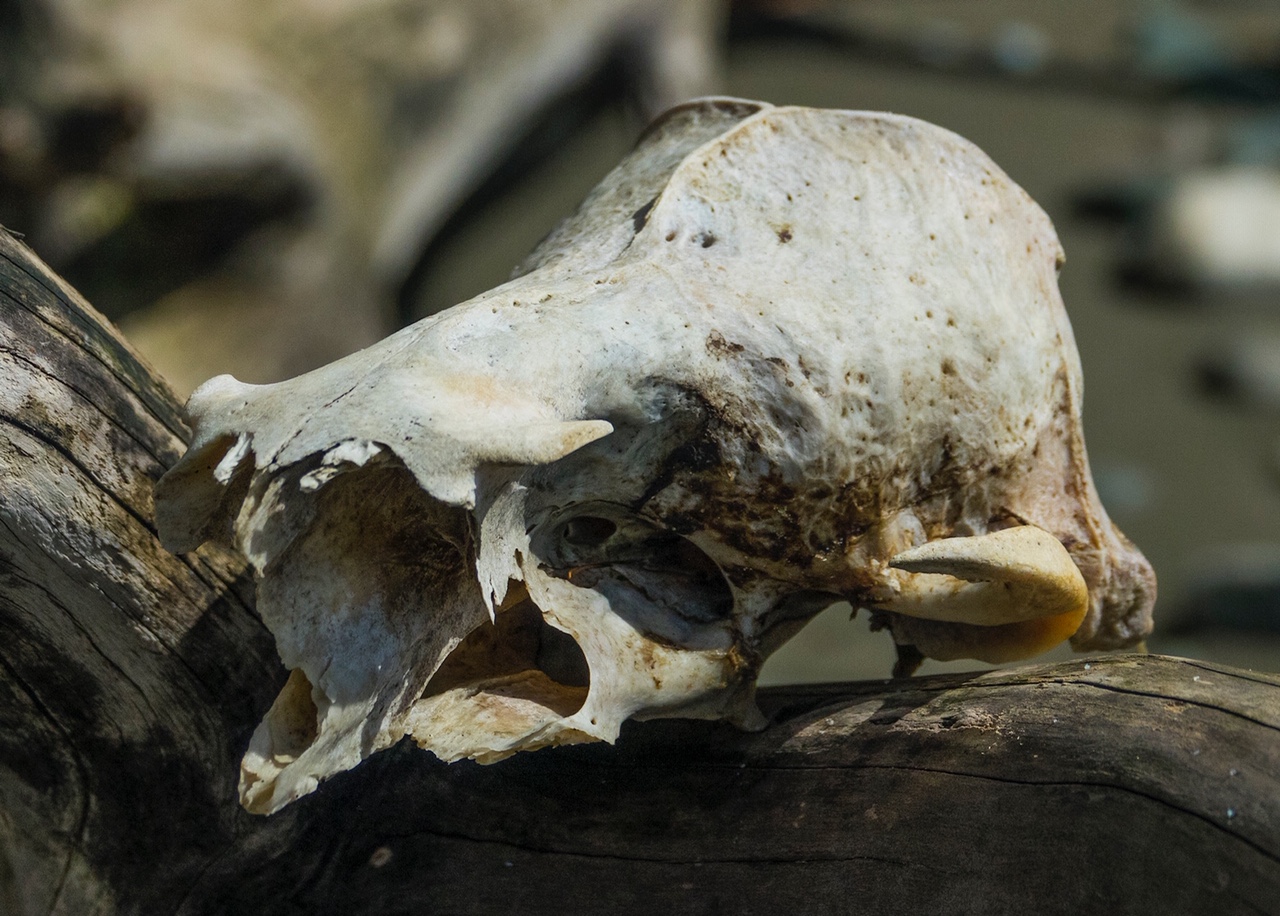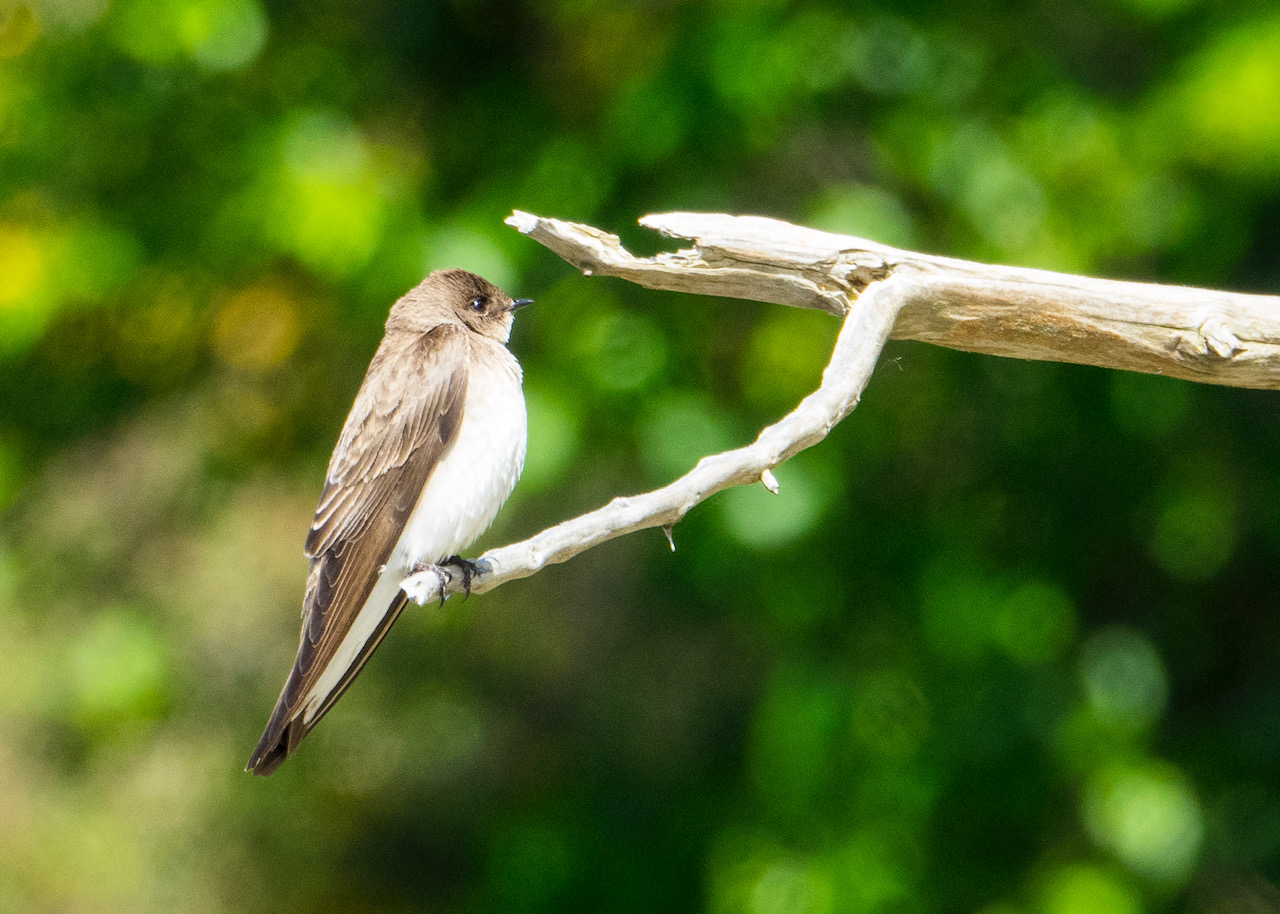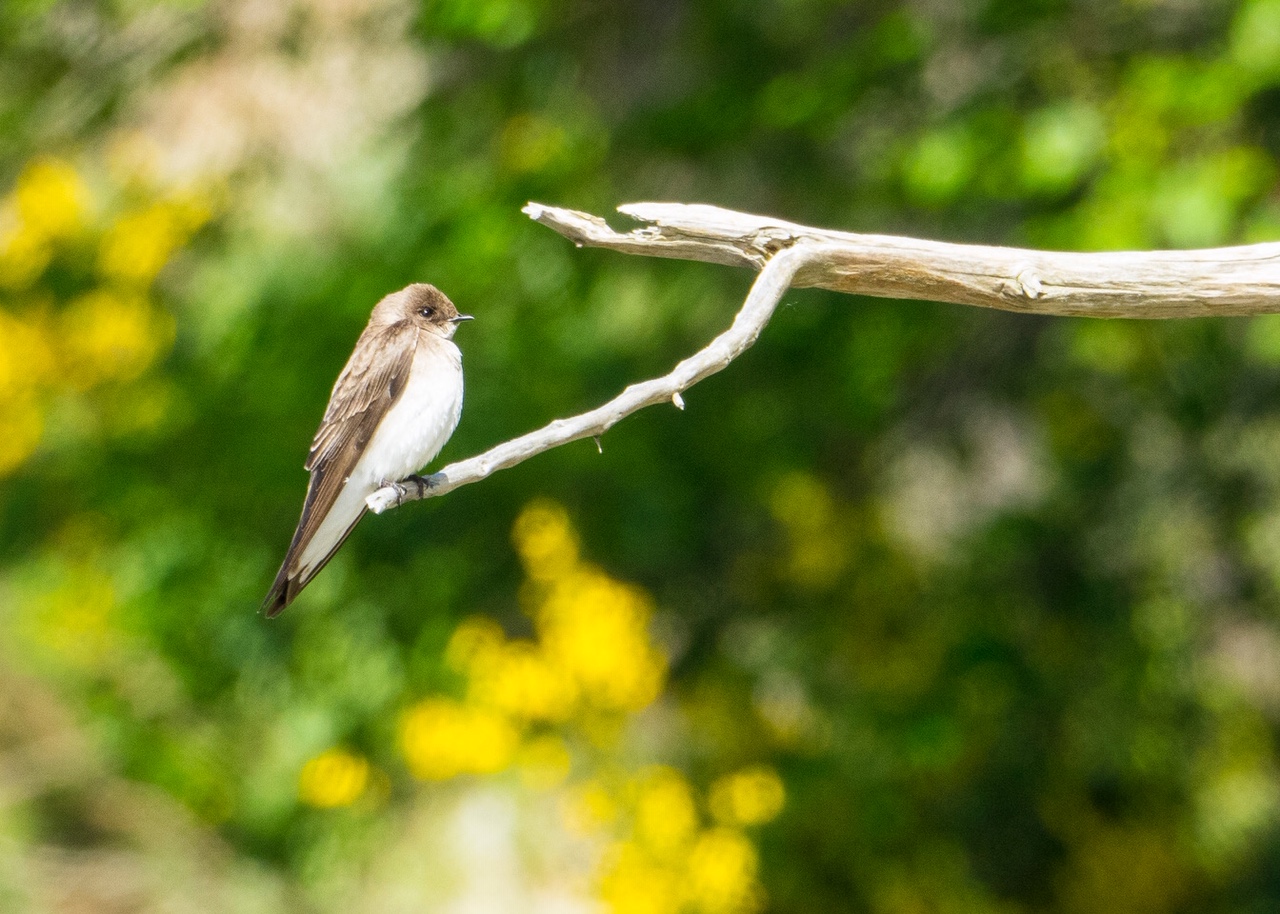 We found jellyfish, sea stars, some new birds and lots of other cool things in the water. At the far end of the beach, we came across the skeleton of a sea lion, including most of the skull. Apparently it had been hit by a boat, probably a ferry. After spending a couple of hours on the beach, we headed back up and over to the property.
Shawn and I (with Mackenzie's help) spent the next few hours finishing the desk while Justine tried to tackle the broom and thistles. It was a valiant effort. We got the deck down, and it looks great (if I do say so myself). Amazing how being that little bit higher makes things better.
After finishing up our work, we headed back out to do some more exploring. We first went over to the sand caves. It was busier than I would have liked, but we were able to check them out and explore the rocky shoreline. It was quite fun and we had a good time exploring.
After the sand caves, we drove across to the access point to Cable Bay and Pebble Beach. We parked and walked the trails down to the ocean on the other side of the island. It was heartbreaking to see the level of devastation in this part of the island from the December storms. There were some absolutely huge trees down in this area.
We spent some more time hanging out on the beach (and sent Shawn off to look for seals…). There were seals hanging around, just not when Shawn was around… There were more eagles, and Mackenzie figured out how to skip stones, which is hard on the ocean. It was another fun night hanging out, and then it was our last day.
The weather turned on us overnight, and we awoke to rain. Not a lot, and we need it so it's hard to complain, but still it made the day less enjoyable. We got ourselves organized and checked out of the cottage. It really is a good little spot. From there we went up to check out the view from Bluff's Park. Despite the light rain, the views were actually quite good, We explored for a bit, before deciding to head over to another beach access point that Justine and I had been at before. This ended up being a bit of a gold mine!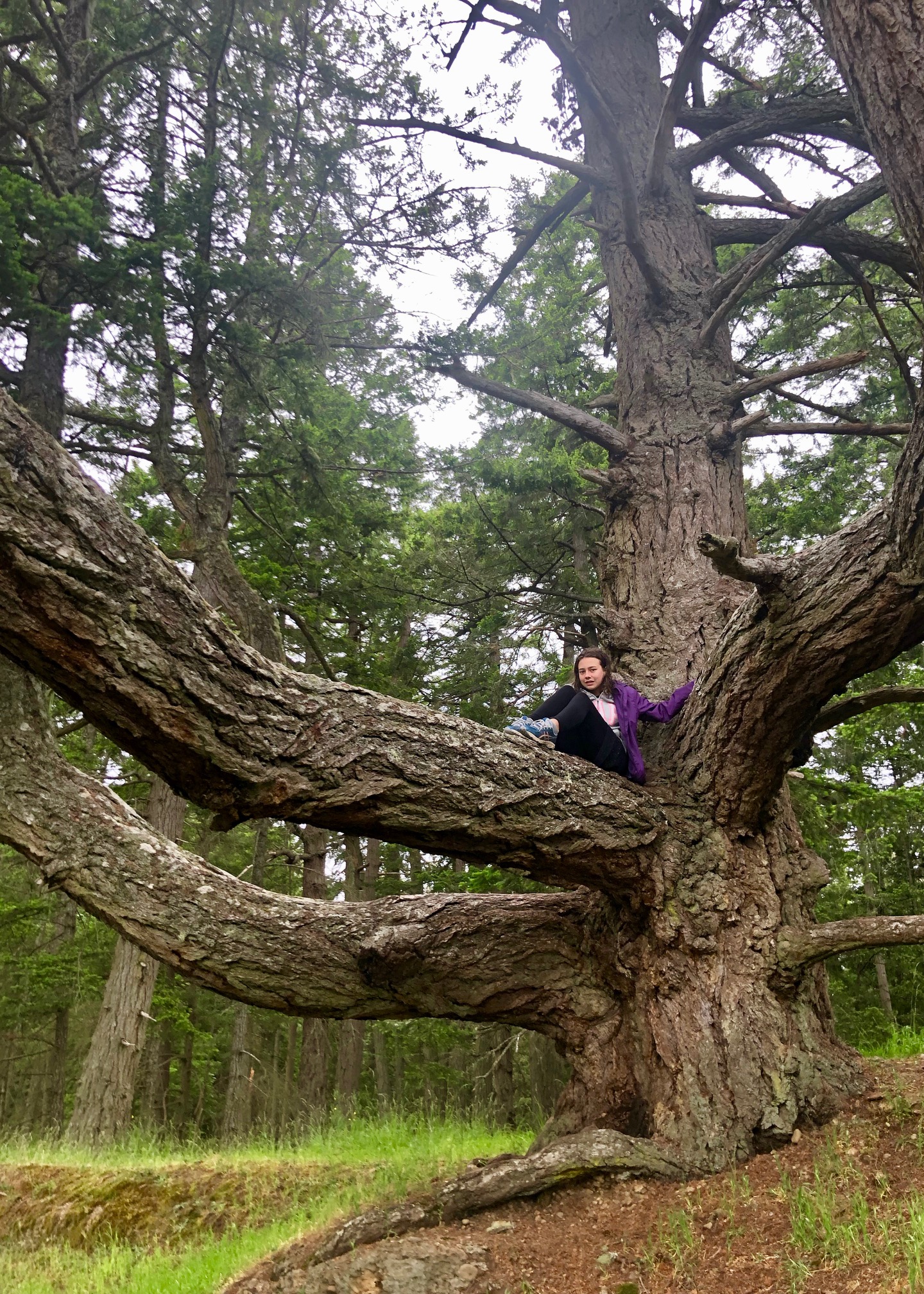 The tide was at it's lowest point I think, and the shoreline had so much cool stuff to see! There were lots of sea stars, sea cucumbers, crabs and lots of different sea weeds, and maybe even some soft corals.
And out on the rocks, not far from the beach, there were a huge number of harbour seals, hauled up in the sun. We end found another sea cave to explore. We spent a good amount of time exploring the beach and checking out everything we could find.
After our time on the shore, we headed back up to the property for a final look around and to lock things up. The rain was still coming down, so there wasn't a lot of reason to stick around. We headed back to the ferry terminal, and then home on the afternoon ferry. We spent the early evening on Granville Island, and went out for a fun birthday dinner.
It was a great weekend, and so fun having Shawn and Mackenzie with us.