I had to be in Madrid for meeting on Monday and Tuesday, so I booked my flight to Madrid for first thing Sunday morning. I figured this would give me a bit of time to at least check out Madrid for the day. By the time I got to the hotel, it was just after noon. I got settled, and decided to head out. The hotel was not very well located this time – in the northern part of the city – so I needed to make my downtown. As it turned out, I had shown up in the middle of the Madrid Marathon, so my only choice for getting downtown (they had the roads shut down) was the Metro. As with most European cities, the Metro was fast, clean and efficient, and I was downtown by 1:00.
The Metro dropped me off outside this massive park in the middle of the city. I was going to check it out, but noticed that the marathon was ending in the park, so I figured I'd wait until later in the day to stroll. I walked along the edge of the park, towards the central avenue (Paseo del Prado) running through downtown. I had been so impressed by Lisbon, with its wide central street with its grand boulevard, but Madrid puts it to shame! The Paseo del Prado is a big street – three lanes each direction, but what makes it so amazing is the huge boulevard that runs down the center of it. There are multiple walking paths, benches, gardens and huge fountains, all in the middle of the main street through Madrid.
I spent a couple of hours touring one of Madrid's famed galleries – the Museo Thyssen-Bornemisza. I only had time for one, so I chose the Thyssen-Bornemisza over the Museo del Prado, on the recommendation of Mark and Rachel. I think it ended up being a good decision. The gallery is a good size – not overwhelming, and has an excellent collection of art from the 1600s to contemporary. It has a nice impressionist section, and surprisingly, a fairly extensive collection of American art. It was a nice couple of hours strolling.
After that, I wandered out into the old town, just to wander around and check things out. I was looking for someplace to get some lunch, and wandered through a number of small squares, all laid out with tables. It was such a beautiful day, that everything was jam packed, and I couldn't find a seat at a table anywhere. Finally I gave up and had lunch inside, at a small restaurant on the edge of one of the squares. During my wandering, I had noticed the Jardin Botanico (Botanical Gardens), and since it was such an amazing day, thought I'd spend some time having a look around. They were very nice – well laid out, but the highlight for me was a collection of bonsai trees. They were fantastic – in some cases, whole forests laid out in miniature.
After the botanical garden, I wandered into the Parque del Buen Retiro, the huge park in the center of the city. Wow… This park is unreal – it's unlike any I've ever seen. While most city parks are designed or laid out, this one takes that concept to a whole new level. Every square meter of the park seems to have been designed and laid out to maximum effect. There are wonderful paths that wind through the park; huge fountains and statues that you come upon at every turn; a huge formal rose garden; areas where the trees are dense, giving you the feel of a forest; huge, formally laid out flower gardens; a Crystal Palace, and the center piece of it all, a huge lake right in the middle.
I spent the better part of three plus hours wandering the park. I strolled pretty leisurely, stopping here and there to people-watch, or hang out on a bench. There is a great patio, with chairs and tables set out on the edge of the lake, where I stopped for a couple of drinks, and to enjoy the sunshine. It was creeping up to 30 degrees, and I was enjoying it completely!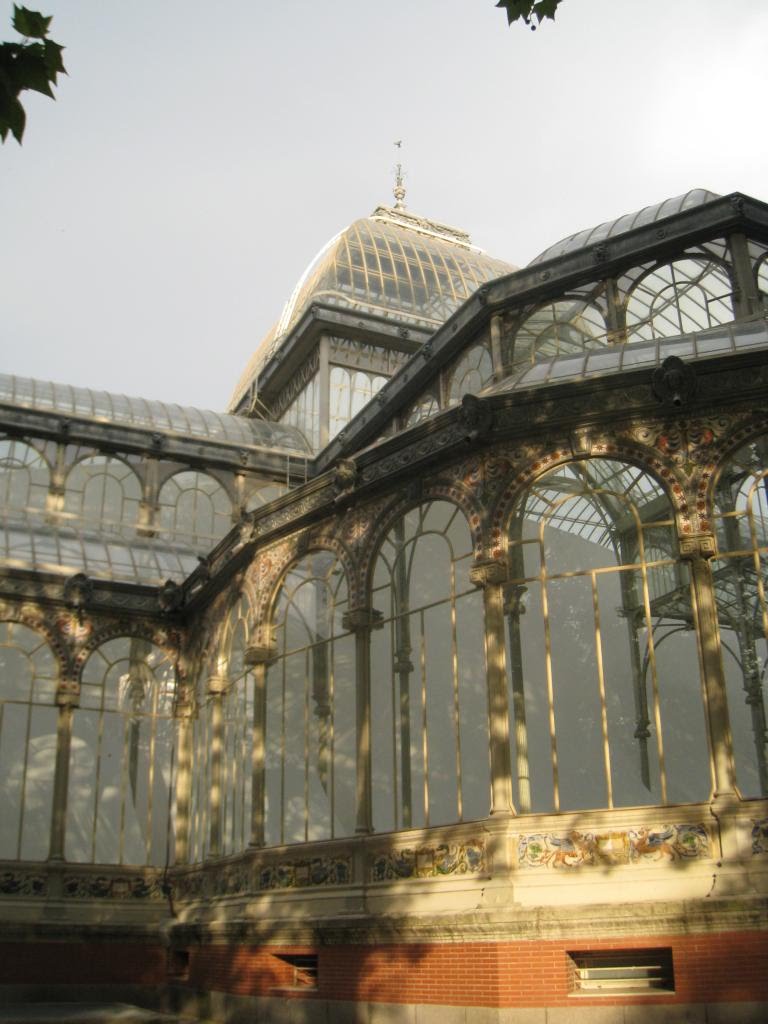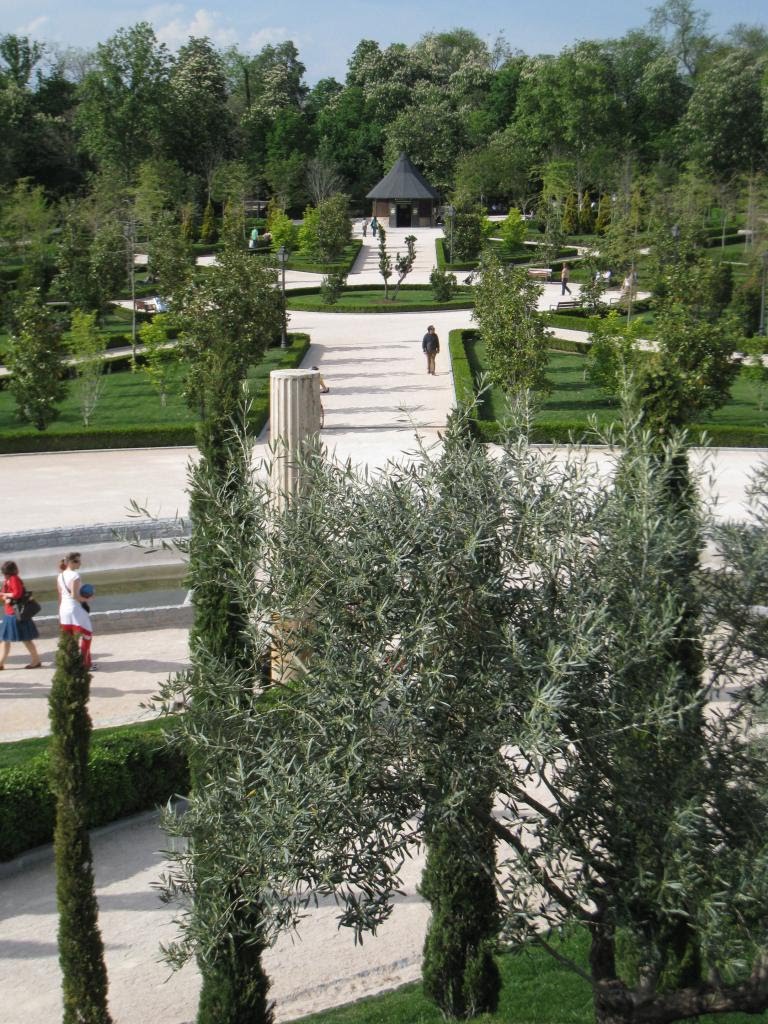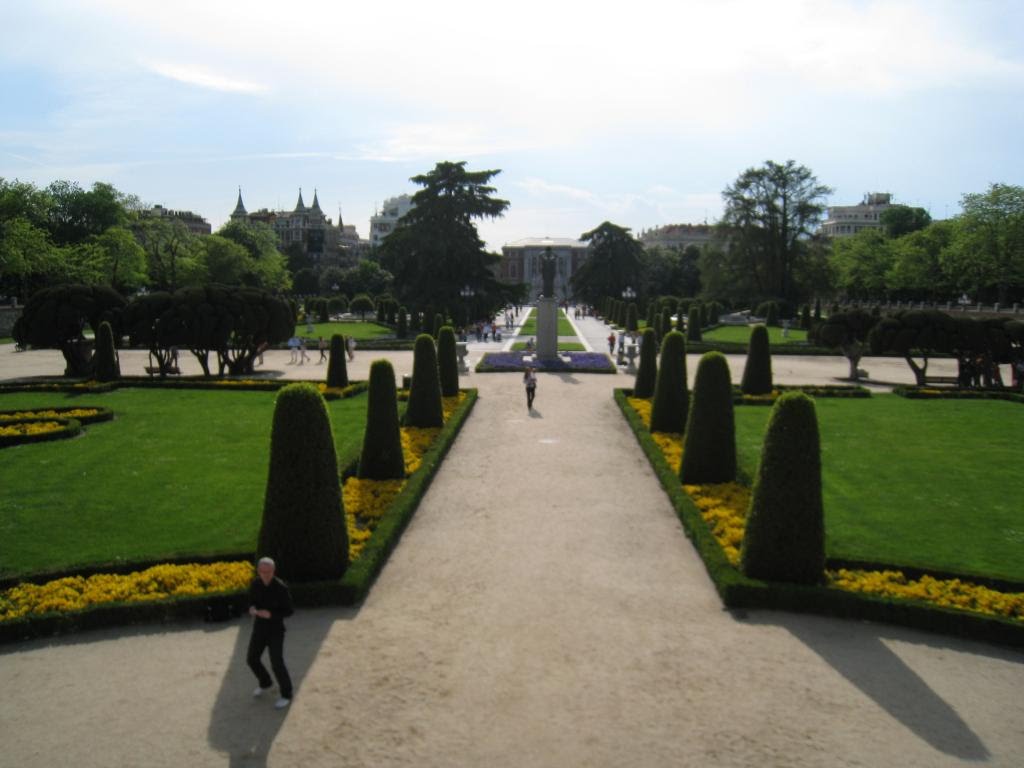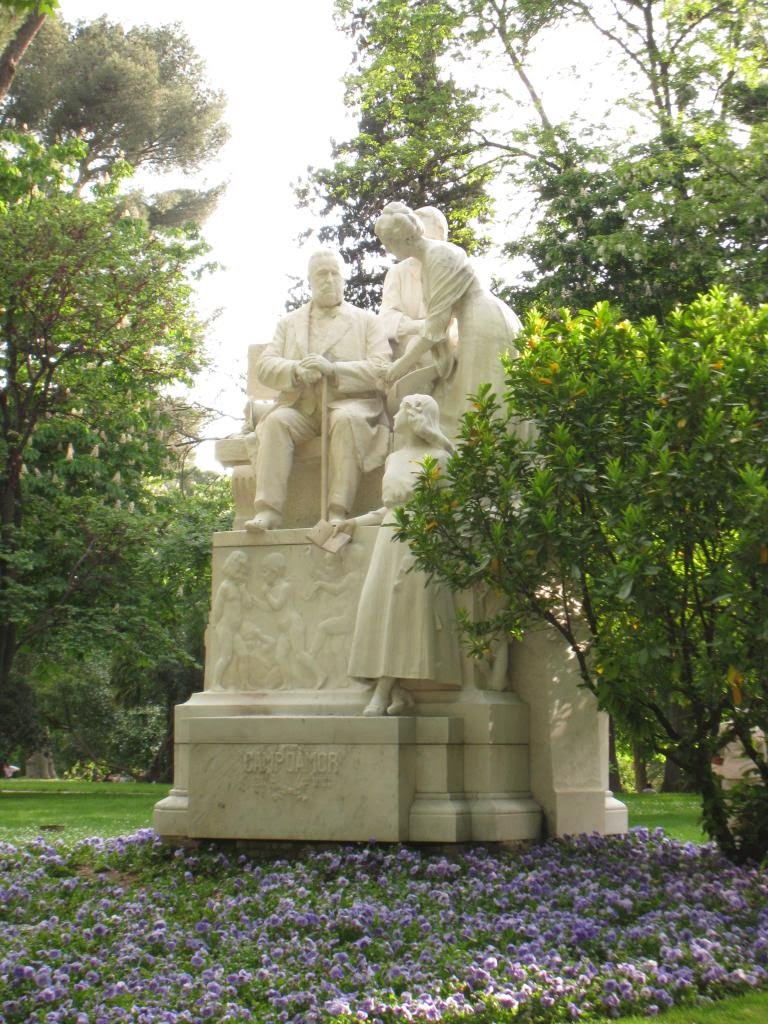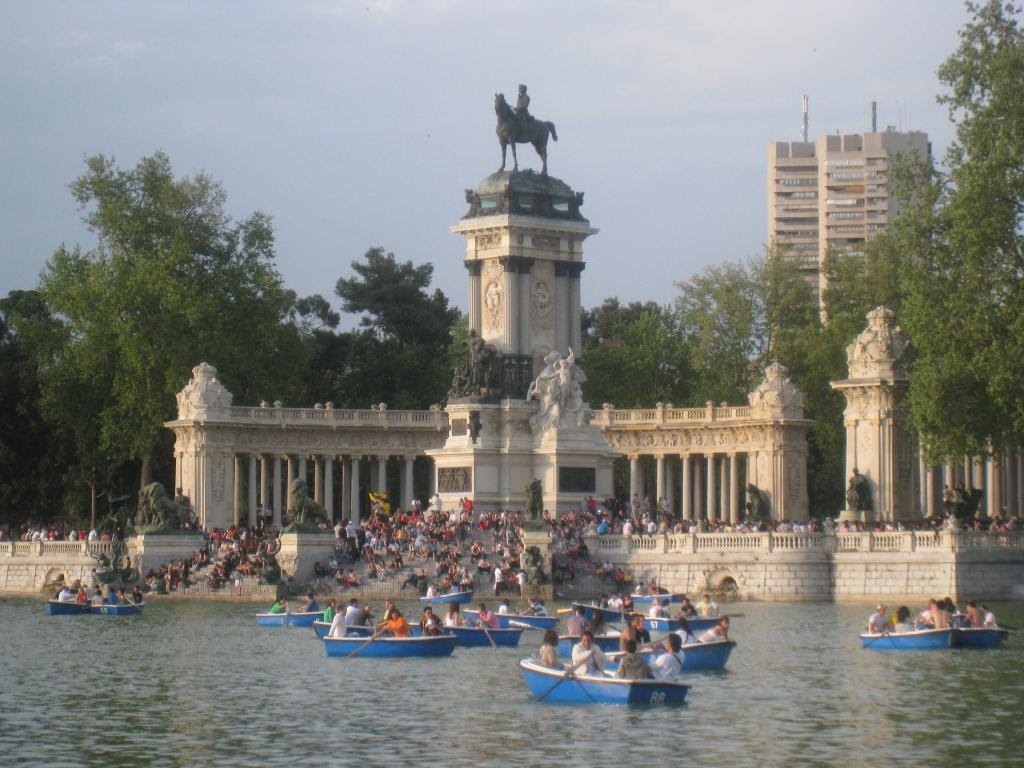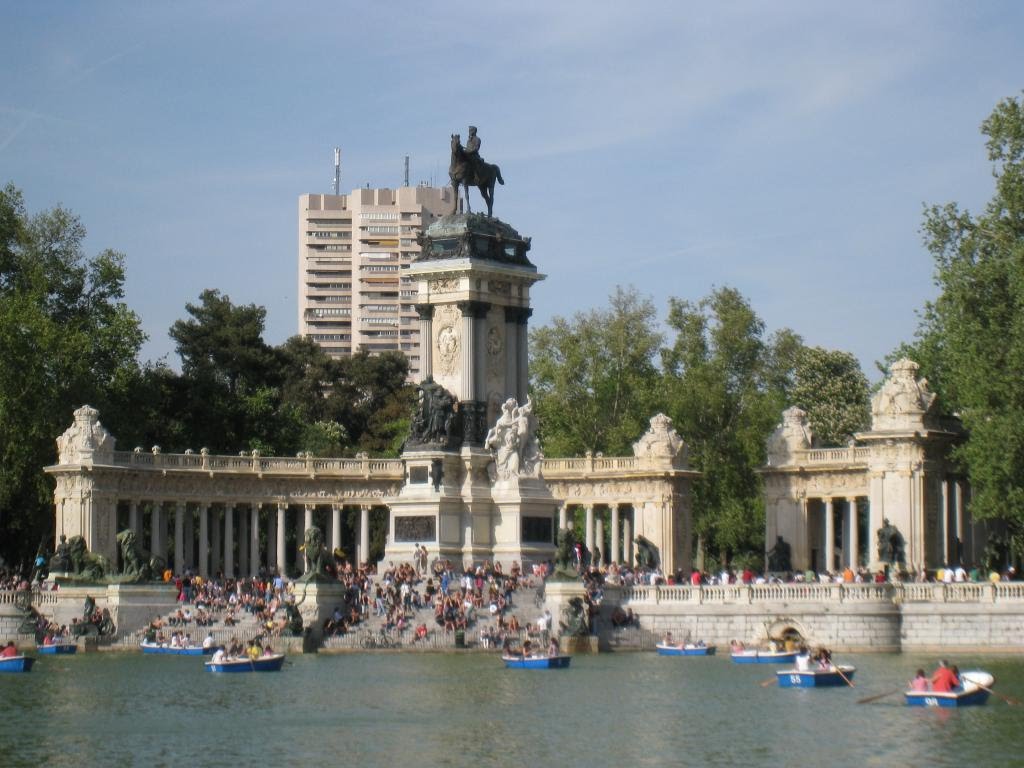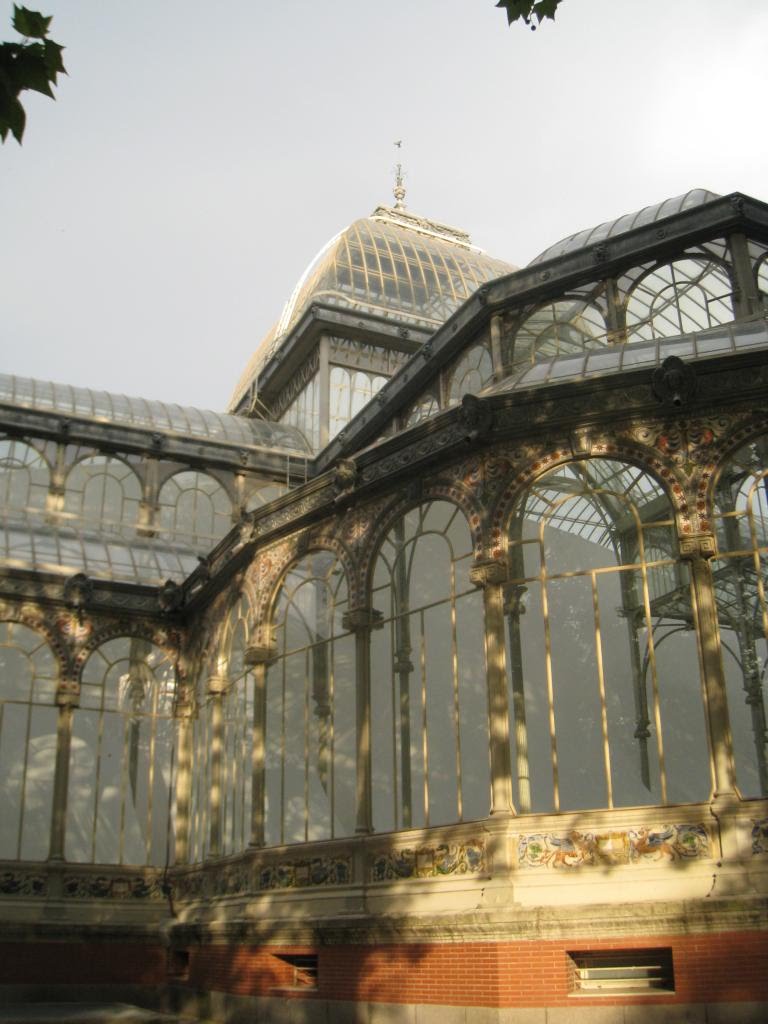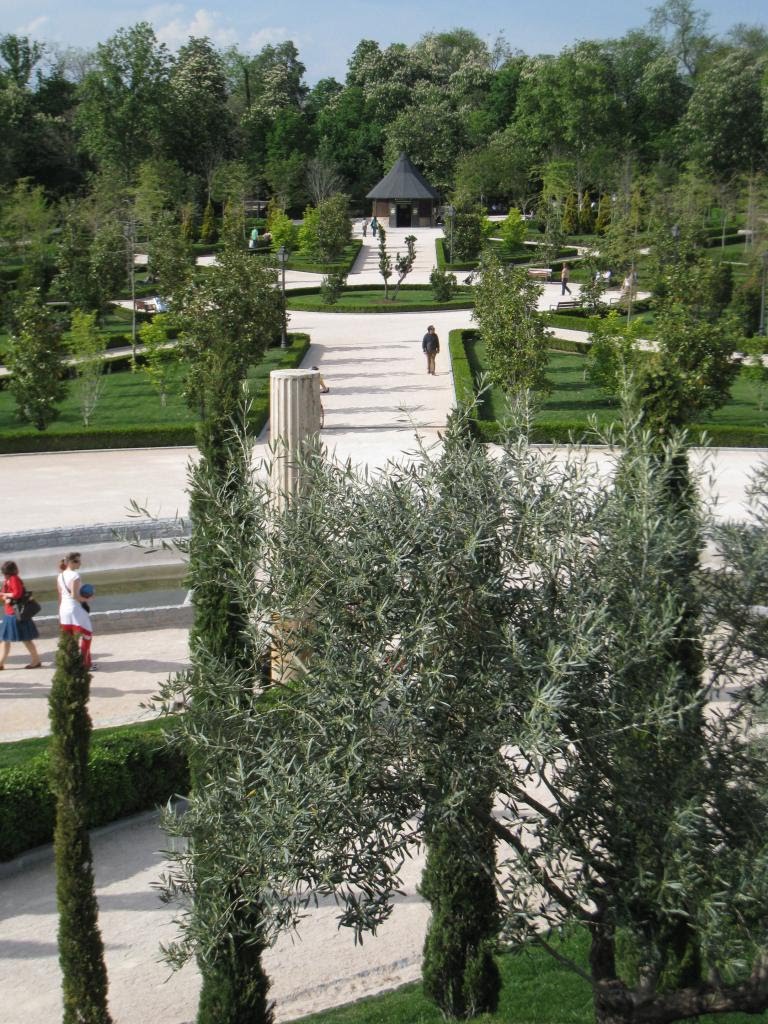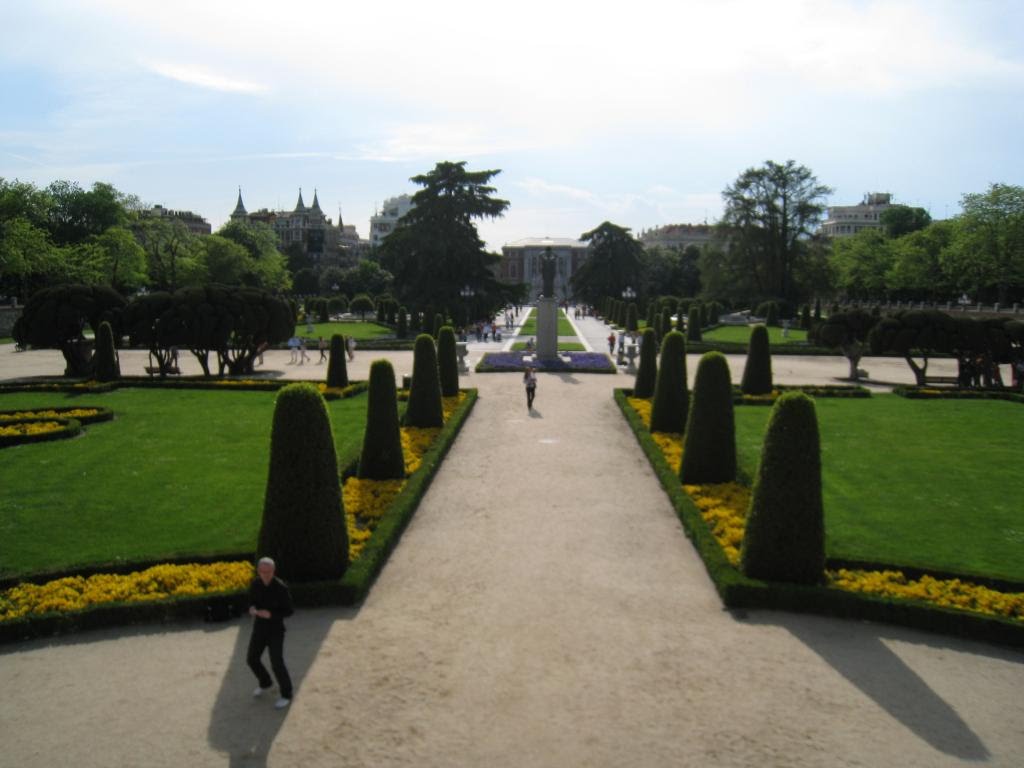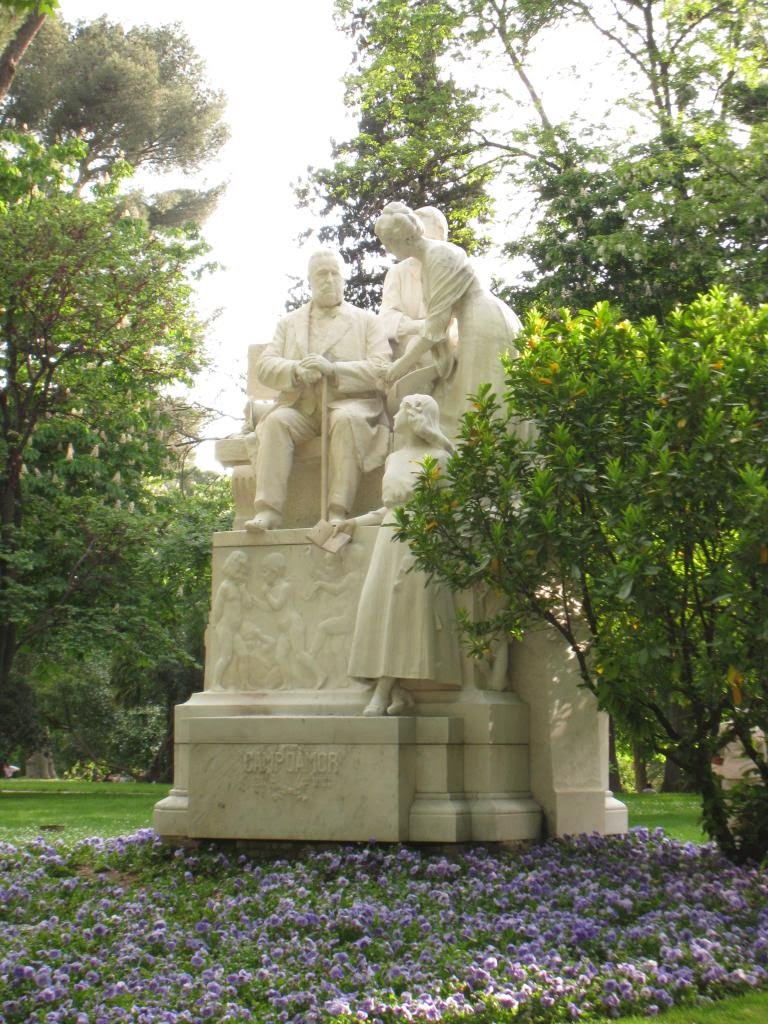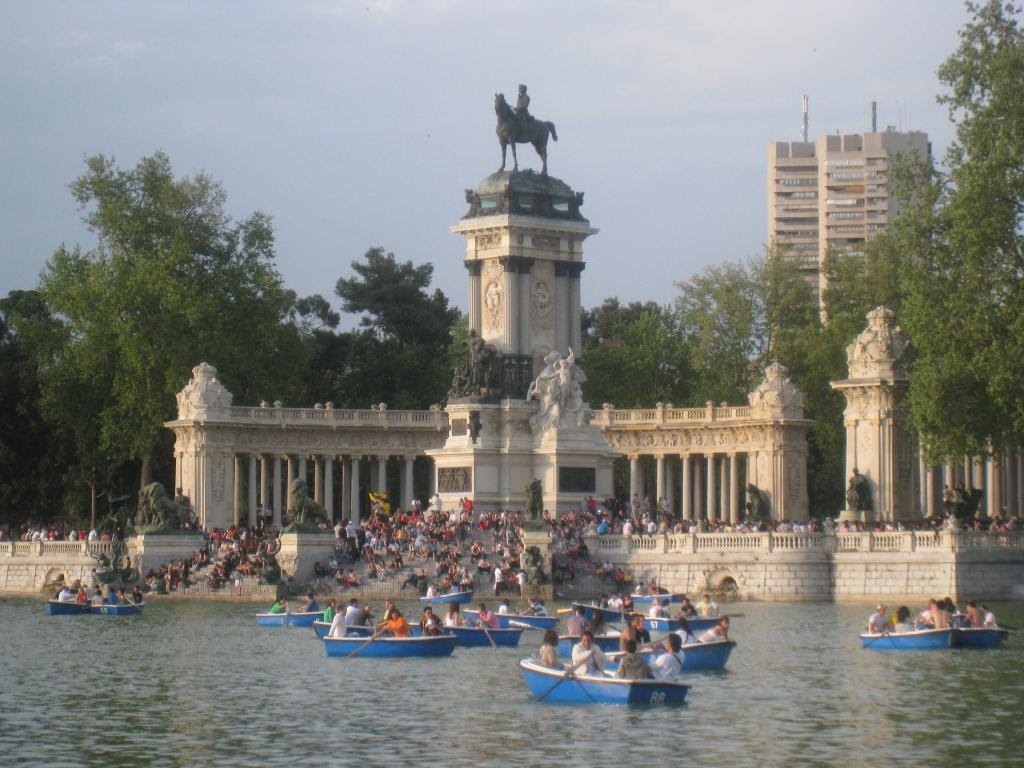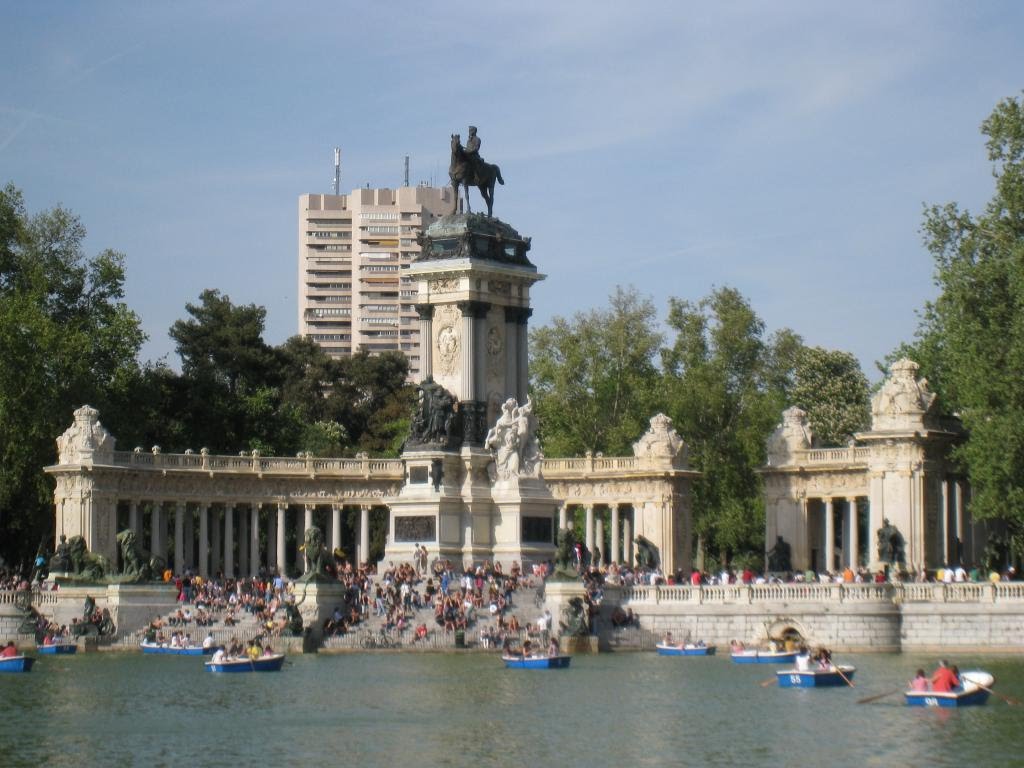 I was meeting up with Callum again, and somewhere around 7 pm he got in touch with me and we met up for dinner. It was such a beautiful night that we wandered for another couple of hours before ending up in a tapas restaurant, with outdoor seating in the older section of town. As had become the norm for me, this lasted from 9:30ish until after midnight. It was an amazing, warm summer-like evening, so there was no point in rushing!