With the Canada Day long weekend upon us, we needed something to do, and decided to do a little road trip - pack up the truck, pick a rough destination and see where adventure would take us. With Justine's sprained ankle we were a little hampered by the activities we could do (no biking for example), but we figured we'd be able to find something of interest. We decided to head north, and see how far three days would get us.
Our first mini stop ended up being at one of the scenic lookouts on the way to Whistler. I've driven by this one in particular every time, so this time I decided to stop. The view point offers a great view out over the river valley and to some of the mountains beyond.
After working our way through Whistler (no stop this time), we continued north, and decided to pull into Nairn Falls Provincial Park, to do the short hike down to the water falls. I'd been there before, but Justine had not. As we pulled into the day use parking lot, Justine noticed something fall out of the sky, and there were a bunch of cars parked in odd places, and some debris across the parking lot. Not thinking a lot of it, we grabbed our stuff to start the hike. While Justine was getting ready, I wandered over to the far edge of the parking lot to see what some of the other people were looking at. It looked like there was a wing of a plane in the tree. At that point, a series of emergency vehicles and police cars pulled into the parking lot, and we started to hear people talking about a plane crash. There was a lot of misinformation - it was a plane, it was a helicopter, it was a logging helicopter - that we didn't really know what to make of it. We decided to stay out of everyone's way, and just do our quick hike down to the falls and be on our way. As we were hiking in, a small crowd had gathered and were looking off across the river, directing some first responders to where the crash might have happened.
We spent a few minutes checking out the waterfalls and surrounding area, before starting to head back. A helicopter showed up at that point, doing low sweeps over the surrounding area, looking for the crash we presumed. About half way back we were met by police who asked us to try to get our vehicle out of the parking lot, so they could land the helicopter. There was even a boat that came up the river, and dropped off a series of search and rescue people on the far bank. They headed off into the woods, looking for the crash.
As we returned to my truck, the helicopter landed in the mostly empty parking lot. There was almost no one around at that point, and it took a while to find out if they wanted us to move, or needed us to just leave the truck where it was. In the end, we were able to get out of everyone's way, and let them deal with the very tragic situation.
A few days later, we ended up discovering that it had been a small plane that collided with a glider, and that a number of people on board were killed. It was such a tragic accident, and you just have to feel for everyone that was involved. We were more than happy to just clear out and let the emergency response people deal with the situation, as best they could.
I also learned something about the way the mainstream media is dealing with social media. As we were trying to sort out how to leave, I made a short post to Twitter about the crash. After leaving (I was driving and we quickly moved out of cell coverage) I was contacted by a half dozen people from the mainstream press, looking for comment. I didn't find out about this until late that night, so avoided really getting involved much, which was right as we didn't really see much, other than to have been there as it happened.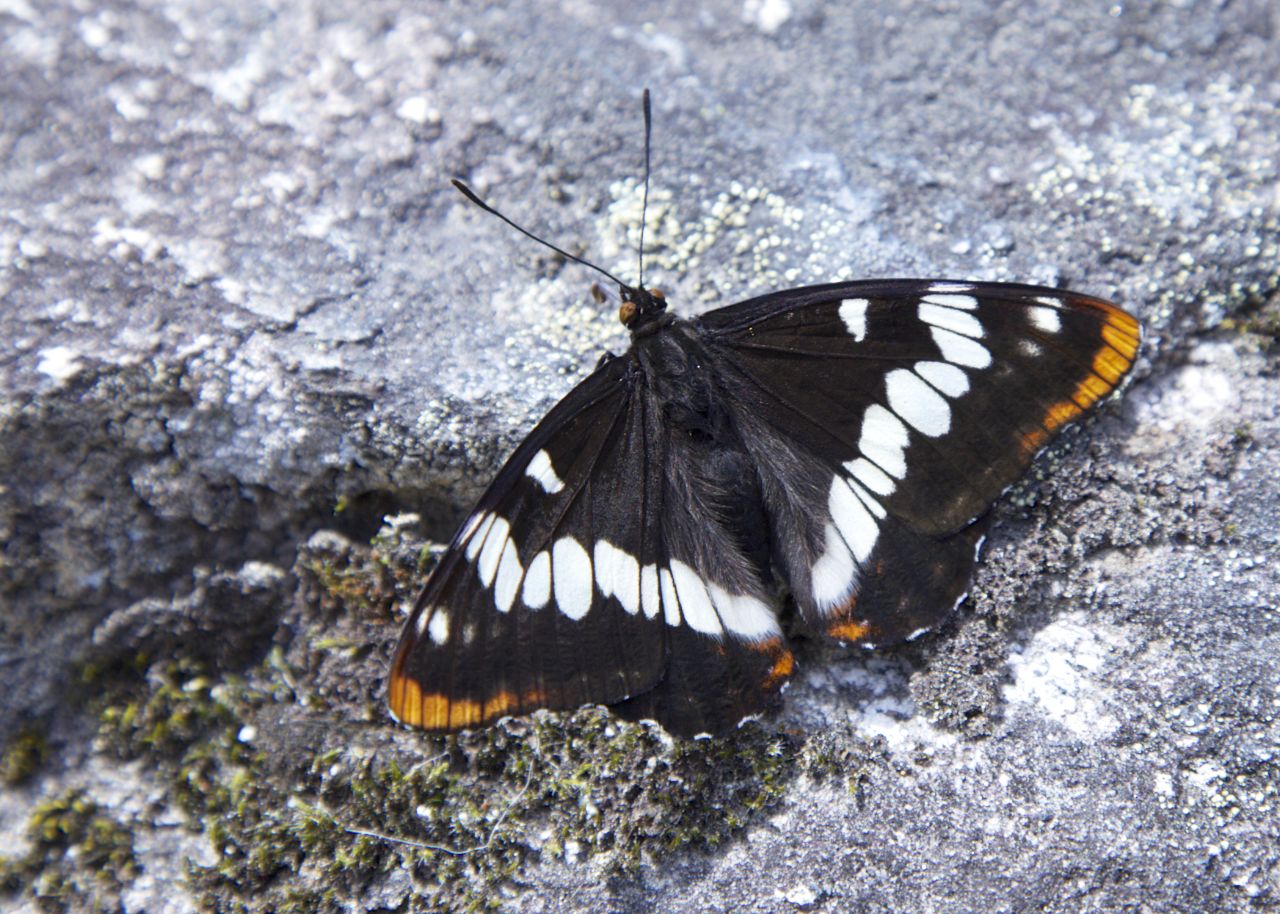 After leaving Nairn Falls, it was a quick drive up and into Pemberton. We had lunch at one of the local restaurants, before continuing north on Highway 99. The scenery became more and more spectacular as we headed north, and required a couple of stops along the way to take some pictures, despite it being the middle of the day.
The next place we stopped for any real length of time was at Duffey Lake, a well know spot along Highway 99. It's a pretty spectacular spot, with this beautiful lake tucked in amongst the mountains.
After spending a bit of time at Duffey Lake, we continued our journey north. The road is pretty crazy, as it winds its way through the mountains. we stopped in a number of place to check out some great viewpoints, and enjoy the spectacular day.
A little while later, we stopped at Seton Lake, just outside of Lillooet. BC Hydro has built a hydro dam at this spot and created a brilliant conservation area as a result. There's a great little beach, and the water is almost turquoise in the right light. We checked out the beach and the viewpoint, and were lucky enough to have a train come through as we were sitting and watching.
We made a short stop in Lillooet itself, before continuing our trip. We did stop into Fort Berens winery, the only winery in the area for some wine tasting. The wine was really nice, and we bought a couple of bottles to take with us for our trip.
Not long after leaving Lillooet, we took out first deviation from the highway, and headed off the highway, and onto some logging roads. A number of years ago I had purchased an off-road map book that I have used successfully on a number of occasions. As we later discovered, you need to replace these boks every once in a while, but for this section of the trip it worked out well.
The rough road took us up onto the escarpment (I'm not sure it was truly a mountain). providing spectacular views of the surrounding area. The road took us through some back country that was mostly ranch land, and we saw way more cows than anything else as we drove for the better part of an hour.
For all of this trip, I was really hoping to see a lot of wildlife, and be able to take some pictures. Sadly it seems that ranches and wildlife do not coexist well, as we saw nothing the whole time we were up there. After a while, the rough roads gave way to paved main roads, and our off-road detour led us back to the highway and into the town of Clinton. We became very familiar with Clinton over the course of our little trip, but more about that later.
As out plan was to generally head north, but to explore off the beaten path, we headed out of Clinton after stopping to get gas. A few minutes out of town we say a sign for Chasm Provincial Park, which sounded interesting, so we headed that way. Not so much a Provincial Park as a pull-out along the highway, it was still pretty spectacular.
Justine noted that there was a logging road that intersected our current road, that looked like it would lead us back the way we came. Sadly, it seems that the roads had changed a fair bit, and before long we were deep into the back country, and out map book and the roads we were on didn't seem to agree with each other. As a result, we spent quite a few hours driving around, until the road got to the point where it was a bit risky to continue. So we ended up having to back track the way we had come, and eventually ended up quite a long way south of Clinton, back the direction we had come. It wasn't the best way to end the day, and as a result it was getting late into the evening (and well after dark) when we ended up back in Clinton, where we found a place to crash for the night.